Dr. Shivani Bhatt
"For everyone that asketh …..recieveth
He that seeketh….. findeth
To him that knocketh…. It shall be opened"
The Bible
The above is one of the many articles that illustrate the importance of detection, cleaning, shaping and filling of middle mesial canals.
I would like to share one of my failed cases because of missed middle mesial canal.
Case treated by me comes with pain again after 2 years
Chief complaint:
On examination: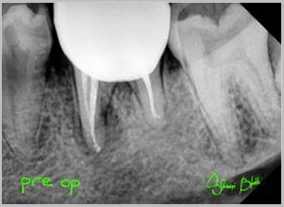 Radiograph shows:
Diagnosis:
Treatment plan: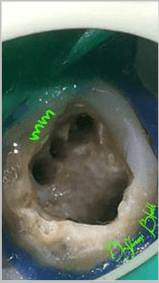 Treatment
At times the mm meets one of the two canals or both the canals at a point near or above the apex.
Prepare only till that point to avoid weakening of tooth structure.
Preparation of all canals with TF
Apical diameter: mesials-30 distal-35
Irrigation: 5% warm sodium hypochlorite MDA
Calcium hydroxide dressing for 10 days
Obturation: lateral condensation
DISCLAIMER : "Views expressed above are the author's own."