Dr Ravi Hebballi is famous Maxillofacial Surgeon in the dental fraternity. His dynamism and creativity allow him to stand out and above the crowd. He organised unique events and programs for his colleagues after handling his family and career. He has been an active member of Indian Dental Association and Association of Maxillofacial Surgeons of India. Dr Hebballi was appointed as the Councillor of International Association of Oral and Maxillofacial Surgeons. In 2007, he was the key person of International Conference on Maxillofacial Surgeons in Bangalore. Throughout his participation, he won international appreciation as an excellent organiser and coordinator. Medical and dental events have been part of his daily chores. Dr Hebbali wanted to do out of the box thinking apart from his professional achievements.
Dr Hebbali followed his dreams and passions which have unveiled his hidden creativity and talents. He discovered his love for nature and wildlife. He travelled worldwide for the past few years. Recently he has quit dental fraternity and joined wildlife photography. He is running his own organisation – Magicarpet. The organisation regularly arranges wildlife and photography tours to Kenya and Tanzania apart from various places in India. He loves capturing the beauty of life and nature by clicking pictures in India or aboard. His pictures speak thousand words. Teaching is one of his passions and he has worked in few dental colleges as a professor for several years. Recently, he shared his knowledge and experiences for photography compelling him to conduct various classes and programs.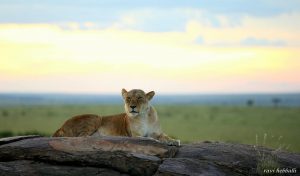 Dr Hebbali believes that honesty and hard work pay off. He claims that his creative passion needs patience and perseverance too. Everyday his profession and passion make him a better human being; he connected and blended both things efficiently. He appreciates the circle of life and believes in living daily where each little act counts and every minute matters. His few words for the people is – "Just believe in what you dream and pursue it no matter what the obstacles are!"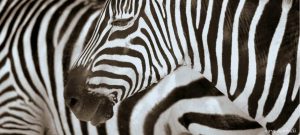 "Dare to live! Live to dream! Dream to achieve! Life is a gift and it only unfolds when you have the will to open up. Be positive always and the world will be a nicer place. In this era, technology is taking over so fast that soon there may not be people around us and we all will just be living in virtual world. Don't lose yourself in this technological phase. Go out to meet new people, show that you care and love them. Always have a friend or well-wisher whom you can discuss your problems. Find a passion where you can unwind and express your emotions. Life is beautiful, live!" Some images of wildlife from Ravi are alongside.
He will be writing regularly in this column on photography and wildlife and take you into a world of nature's beauty and life!
Dr.Ravi Hebballi Entrepreneur | Wildlife Photographer | Artist Partner – The Orange Door Studio & Boutique Website : www.ravihebballi.com