A dental abscess (also termed a dentoalveolar abscess, tooth abscess or root abscess), is a localized collection ...
Dental Videos
Long arduous training period compels young dentists to start their working life late. Long erratic working hours ...
Dental Videos
A healthy mouth is characterized by pink gums, without swelling and that do not bleed when brushing. ...
Dental Videos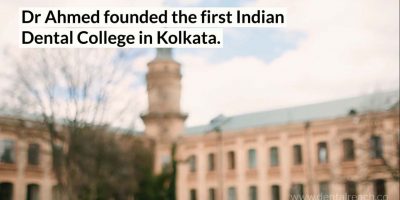 Dr Rafiuddin Ahmed is know as Father of Modern Dentistry in India. He founded the 1st Indian ...
Dental Videos