– Dr. Zainab Kasid
DentalReach is constantly thriving to provide reliable, evidence-based information to dentists to keep them abreast of the latest technologies and help them provide better patient care. DentalReach partnered with Dental Divas to bring to you DentalReach Dental Divas Summit Season 2 or the DRDDS-2 where we experienced a new era in digital dental education.
It was a wonderful experience hosting delegates from all over the world who gathered together virtually to celebrate dentistry in style!
One of the main highlights of DRDDS-2 was the excellent networking opportunity it provided. Delegates had a chance to interact live with our strategic partners and service providers of major dental brands by visiting the virtual booth.
DRDDS-2 was a unique event in sense that it brought together an international mix of dental delegates which made it a perfect platform to foster collaborations and share experiences across the globe.
As the Head of Media and PR for DRDDS-2, it was my privilege to work with all our sponsors who supported us in delivering the best of experience to our delegates. The following sponsors supported us in our journey of DRDDS-2 by contributing through their valuable time and resources:
ACADEMIC PARTNER
The college imparts high skilled training in various disciplines of dentistry, making it a one-of-its-kind institute, that offers the widest range of choices to the students who desire to make their name in this particular field. Since its inception in 2000, Dr. D. Y. Patil Dental College & Hospital has maintained the quality and excellence it stands for.
EVENT SPONSORS
Group Pharmaceuticals is an innovative pharmaceutical company having 40 years of proven expertise in dental and oral care. They develop, manufacture, market, and export a wide range of niche oral care products that cater to consumers with specific dental and oral conditions combining newly researched ingredients as well as nature's goodness.
GOLD SPONSORS:
M&M Dental Associates are exclusive channel partners for Philips Oral Healthcare USA, Pulpdent Inc USA Cosmedent USA, and Addent USA in India. They have been supporting dental clinics with their world-class products and cutting-edge technology.
Orikam Healthcare is an Indian-based dental device company focused on Endodontics. This organization is committed to providing innovative product solutions which enable healthcare professionals to outperform and stay ahead of the competition.
3. Ifix
I-Fix implants are the first indigenous implants to have a USA Patent, received in 2017. I-fix implants use high-quality titanium alloy which is biocompatible, superior strength & lightweight. It is an Indian dental implant that ensures to provide the global standard product at an affordable price
SILVER SPONSORS:
M dental is a leading distributor for one of the most liked Endo range in India. They promise high efficiency and value for money. They are pan India distributers of Fanta, Kedo & ProfitS3 files.
Know more about their products by visiting their website: https://www.jiodentmart.com/
VOUCHER SUPPORT:
I would like to acknowledge our supporting sponsors for gifting beautiful vouchers to our speakers, hosts, and enthusiastic delegates. We were privileged to be associated with the following sponsors regarding the same:
3Dent DDS Pvt Ltd
Bombay Dental and Surgical Pvt Ltd
M&M Dental Associates
It was a great experience to collaborate with these global brands and we are looking forward to cultivating strong and meaningful relationships with all our partner brands for a fruitful outcome in all our future ventures as well.
Why collaborate with DR?
1. Inspires you
2. Helps you grow your network
3. Educates you
4. Helps you save money
5. Solves problems
6. Is a win-win situation
Know more about our advertising policy: Advertising Opportunities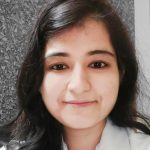 Latest posts by Dr Zainab Kasid
(see all)