Hello! I am Dr. Priya Nema-Samaiya I'll quickly start my article with my story itself.
I am a dentist practising in the centre of India and the heart of Madhya Pradesh -Sagar district near Bhopal. I am an author of two books. Personally, I would describe myself as a woman and mother who has seen various ups and downs in her life.
My mission
is to transform 1 million smiles.
My vision
is a world where everyone is pain-free: dental or mental. My realisation for this passion and purpose comes with my story itself.
I was born in Sagar in a doctor family along with two sisters and everything was very well. When I was 13 years old, I lost my father Dr JP Nema, a well renowned general physician, and from that day my life start changing. I went through various obstacles, be it financial, mental, physical or social. At the age of 29, I got married with a boy of my choice in Sagar itself and delivered a boy within one year of marriage.
In childhood, I had seen many obstacles, challenges and rewards in my life but there was always a smile on my face that would not fade away. But after the birth of my boy, a major change came in my life. After my delivery, I went through postpartum depression, which I think is the most common problem in most women post delivery, and my smile started fading away.
This situation was very difficult for me to tackle by myself. I procrastinated, I felt stuck, I cried, I lost joy, I lost the bliss in my life, I become fearful! I was unable to manage my time and myself, it seemed like I forgot myself, like I forgot everything. Everything in my outer world was very vibrant, colourful, but within me there was a darkness and a dull silence…
But after that, something happened and my life started changing. I become grateful and I become lovable. I become super confident, I become dynamic and the best part -now I smile wide. What changed me, was just a shift in mindset.
So what exactly changed? And what is it that I wish to share with you?
I wish to connect with you and share what I went through – mentally, which affected me dentally! My story is linked with oral changes which happened during my low phases, and which changed again on my road to recovery.
So here I compare the problems I faced during my infected mindset and how they resolved during my healthy mindset.
During my infected mindset, I had bad breath, proximal cavities, bleeding on brushing, heavy stains and calculus, and developed an immature mucocele on my lower lip. (An oral mucocele is a harmless mucus-filled cyst on the inside of your mouth. The cysts are usually painless and look like smooth, round lesions).
All these things disappeared during my healthy mindset. There was no bad breath, no new cavities, no bleeding on brushing, no frequent scaling required and an almost dissolving cyst. And I got this transformation without medicine.
From a shy, nervous,-ve thinker, trying to smile —-
to a confident, extrovert, only +ve thinker with heartful smile—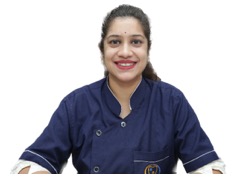 This is the transformation I got by changing only my MINDSET!
You all might be thinking how mindset can cause dental issues?
We humans go through several problems in our life, specially woman go through various natural changes in their lives which link physical phases and oral problems. For example, it is common to have bleeding gums during pregnancy or puberty or gingival hyperplasia during menopause. We are all aware of this.
But the major thing that we humans don't pay attention to is our mind – self-esteem and self-love.
I am a doctor, belonging to an educated family of doctors, still my self-esteem and thoughts were low. Low self-esteem can give birth to various dental issues like bad breath, usually because of bad oral hygiene. In a way, a contributing factor to bad breath is also toxic thinking – bad, unhygienic, foul thoughts like anger and revenge.
To resolve this unique interlaced problem, you can give various affirmations to a stressed or anxious patient who is dealing with bad breath—
AFFIRMATION- I release the past with love, I choose to voice only love.
Your teeth represent decisions. So when we are having a problem of clarity, that means you are having a thought of long-standing indecisiveness. Break down the idea for analyses and decide to resolve.
AFFIRMATION -I make my decision based on the principle of truth, knowing that only right action is taking place in my life.
Our gums represent tightening or holding of the teeth so when there is a bleeding or a gum problem, that means you are having a thought of inability to back up decisions or are wishy-washy about life.
AFFIRMATION – I am a decisive person, I follow through and support myself with love.
Mucocele usually occurs due to retention of saliva/mucus, but it has a link with the brain. It is a false growth due to the retention of all painful hurts.
AFFIRMATION- The movie of my mind is beautiful because I choose to make is so that I love me.
This is the information for all of us who heal the world – we should heal ourselves first so we should doing this affirmation every single day. (All affirmations by Louise Hay. Louise became famous as a motivational author and established a publishing house, Hay House, in 1984. She wrote many self-help books throughout her career, but her most well-known book is "You Can Heal Your Life" which inspired millions globally.)
In the infinity of my life where I am,
All is perfect, whole and complete.
Each of us, including myself, experience the richness and fullness of life in ways that are meaningful to us.
I now look at the past with love and choose to learn from my old self.
All is well in my world.
There is no right or wrong, nor bad or good, the past is over and done…
There is only the experience of the moment!
I love myself for bringing Myself through this past into this present moment.
I share what and who I am,
For I know we are all one in spirit.
A doctor has a big responsibility to bring smiles on the faces of suffering humanity, but before that we should have smile on our faces that should stay forever, unfazed by difficulties.
This is the reason why we are sometimes unable to cure patients – because we never cure ourselves, so now it's high time to have holistic growth as a DOCTOR:
D- Dedication
O-Obedient
C-Character
T-Tolerant
O-Optimistic
R-Respectful
Solution for dental problems:
Be aware of your oral hygiene because your mouth is the door of your body house.
Visit to a dentist every six months.
Change your brush every four month.
Develop the habit of good oral hygiene in your child.
Bonus tip!
It's high time to change your thoughts so three steps for the smile that stay forever—
Practice gratitude every single day.
Do affirmations every day.
Visualise and manifest of the things that you want and imagine yourself having reached there.
I'm grateful for the all the great doctors who read this article and Dr Nupur Shrirao, the friendly editor of DentalReach for giving me the opportunity to pen down my journey in my way.
— Your Smileprenuer, Dr Priya.