– Dr Nupur Shrirao, Scientific Head & Dr Rockson Samuel, Conference & Creative Head, DRDDS 2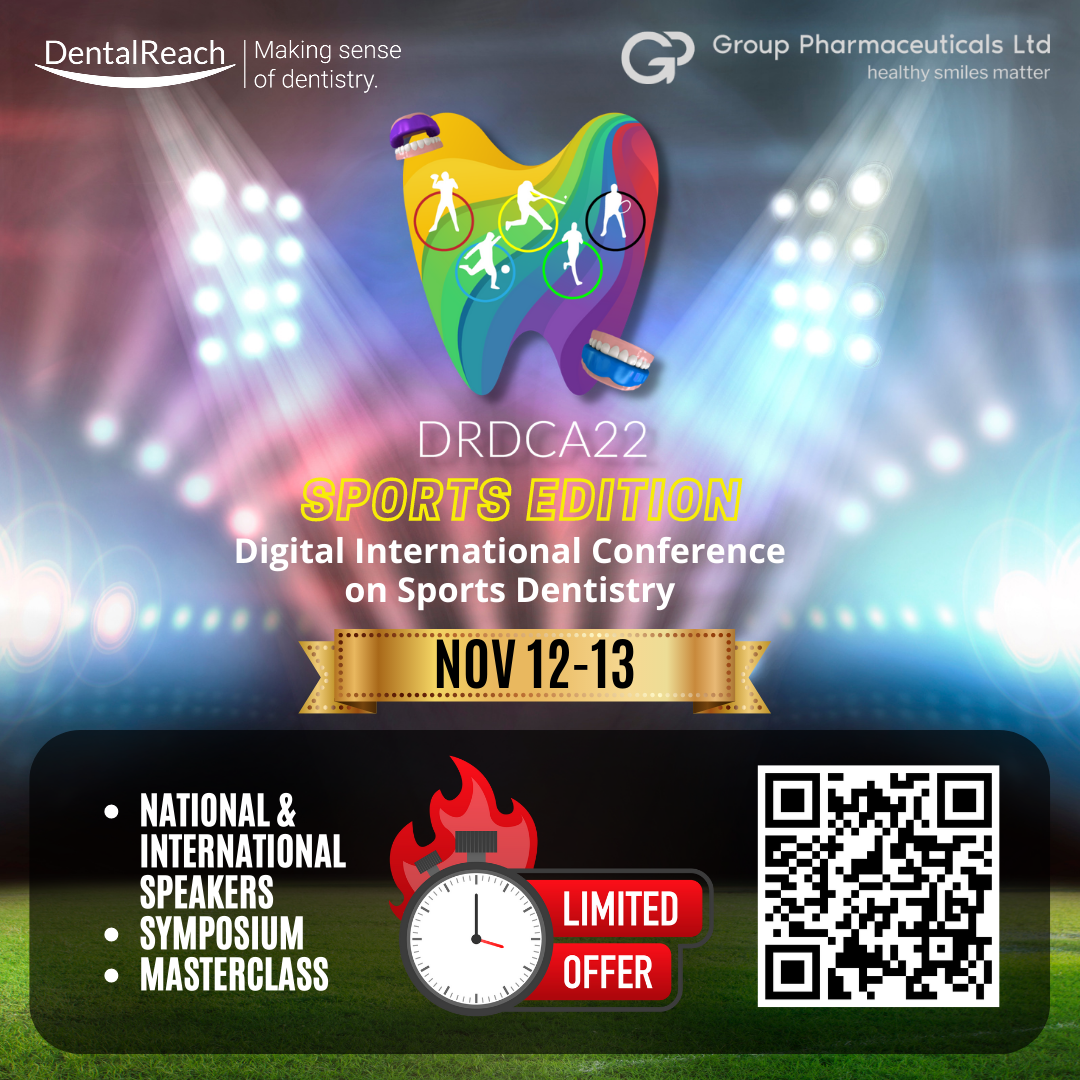 DentalReach Dental Divas Summit (DRDDS) Season 2 was the 2nd annual digital dental conference of two organisations, DentalReach and Dental Divas. With 857 registrations from 16 countries and 171+ cities, I can safely say the conference was an exceptional success this year! Here's a detailed conference report –
What?
DRDDS is a women-speaker specific conference, covering all aspects of general dentistry. It is aimed at private practitioners, UG & PG students and academicians.
DentalReach is a professional site and forum for dentists. DR concentrates its focus on academic and clinical growth of the dentist by regular webinars, conferences, podcasts, videos, articles and marketing services, providing digital assistance to national and international organisations for the same.
Dental Divas is an intimate group of women dentists, gathered to network and share resources – inspiring each other to revive old goals, make new ones and move towards them. Through learning, sharing and a celebration of womanhood, they aim at providing a holistic approach toward dentistry.
When?
DRDDS is a mid year conference with a duration of 10 days. This year in 2021, we organised it between 04th-13th June 2021.
Why?
Let us face it – women tend to juggle more balls than men – careers, homes, families and society. This does not mean that men do not contribute to the field or have no struggles, but women face unique biological setbacks like menstruation, pregnancy, childbirth and menopause -and related complications- which are specific to this sex alone. In addition to this, amidst the gender based biases that most women are subjected to on a daily basis, if a few of them rise and shine and make a mark in our field, they deserve a slightly more warm pat-on-the-back. Appreciating such women achievers in dentistry is the motive of the conference.
Where?
DRDDS is a totally digital conference with live sessions and online trade booths. You can watch the conference on your mobile phones, tablets, laptops or PC, in the comfort of your home or clinic.
How?
Scientific Sessions
The 10-day conference i.e, DRDDS 2 was divided into 10 different themes for a good session experience. Out of 10 days, 4 days were exclusive workshop sessions, namely Day 2, Day 3, Day 9 & Day 10. Each session had minimum 2 to maximum 4 lectures from fantastic woman speakers, moderated by an experiences session specific host. This year, we had a total of 31 keynote speakers, 2 celebrity guests, 10 hosts, 14 guest speakers (who shared 2 minute clinical tips) and 4 organising team members i.e a total of 58 women were a part of this conference backstage.
You can read the DRDDS 2 Scientific Report by Dr Sonal Yerpude by clicking here.
Sponsors & Trade Show
DY Patil University, Navi Mumbai was our academic partner. We had 7 event sponsors for this event who were given live online booths and free access to interact with all the delegates who registered. Most delegates made use of exclusive deals given by these companies only for DRDDS 2. The platform was open 24/7 for 10 days.
You can read the DRDDS 2 Sponsor Report by Dr Zainab Kasid by clicking here.
Live Attendance Report & Audience Feedback
Numbers talk more than words, here's presenting some statistics of the conference:
You can read the DRDDS 2 Success Story by Dr Ashwini Pujari by clicking here.
Speakers As Guest Contributors to DRDDS Mega Edition Issue
17 speakers contributed to this DRDDS Special Issue! Here's the entire list with links:
The backstage gang of DRDDS submitted a report of different activities of the conference in detail. Everything you want to know about DRDDS is here:
This mega edition has a total of 22 articles! We hope you enjoy this DRDDS Special Issue as much as you enjoyed the conference!
Message from the Conference Head Dr Rockson Samuel
This is what Dr Rockson Samuel, Conference & Creative Head DRDDS 2 and our beloved head honcho of DentalReach, has to say to all contributors and delegates of DRDDS 2 —
You can check details of the last year's conference, DRDDS 1 here- https://dentalreach.today/editorial/the-journey-of-women-in-dentistry/
Our Links:
Latest posts by Dr Nupur Shrirao
(see all)